Why paramount
Why Brands Trust Paramount For Their Quality Control Needs

Lifetime Buyback Warranty
Most Companies Provide a Warranty of 1-2 Years on their testing equipment, after which if anything happens to the Instrument then it becomes the headache of the Customer. But Paramount Strives to give its customers ULTIMATE Peace of Mind, for which every Paramount Equipment comes with a Lifetime Buyback Warranty.
Pioneers + Leaders
We are Humbled & Proud to be recognized as Pioneers and Leaders in Our Quality Control Domain. With more than Quarter of a century devoted to the pursuit of Quality Control, we have earned this recognition with Vision, Passion & Perseverance. We Daily Aspire to meet the Expectations of our Esteemed Clients.

Wow Customer Service
With deep Focus on IOT, we aim to provide quick and personalised service to our each client, across the globe.
We aim to reduce the downtime of our IOT instruments to few hours, instead of few days. Every day we aspire to provide WOW Customer Service to our Clients.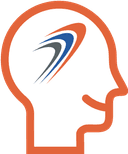 Complete Peace of Mind
Each Paramount Equipment carries with it Life-Time Buy back Warranty. We feel delighted that Paramount happens to be the ONLY Company, which provides such an empowering Warranty.
With our Comprehensive AMC, we provide complete Peace of Mind to our each valuable Customer.